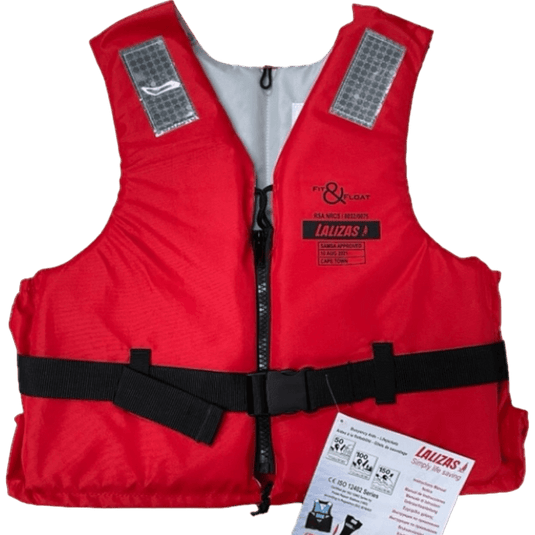 The Fit & Float Buoyancy Aid is your solution to safety on the water.
SAMSA and NRCS Approved for up to 50N.
Reflective Tape  on the Front & Back and with its bright red colour it ensures you are visible on the water.
A weight capacity of 30-50kg making it perfect for children.
 50N and ISO