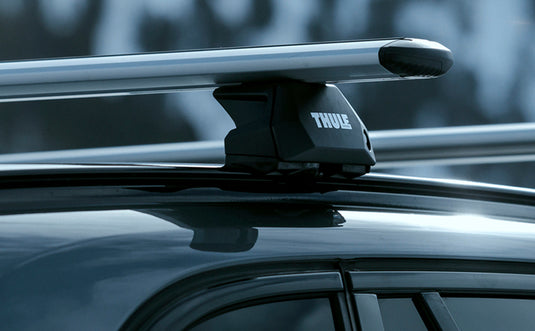 THULE SHOP

Whatever you need to transport — it all starts with a roof rack. Thule car roof racks are aerodynamic and easy to mount on all types of vehicles.
Collection:
Thule
9 products
Welcome to our one-stop destination for outdoor adventurers and travel enthusiasts. At our store, we take pride in offering a curated selection of top-tier products that enhance your journey.
We stock a comprehensive range of Thule roof racks. Renowned for their unmatched quality and innovation, Thule roof racks are the epitome of reliability and functionality. Whether you're gearing up for a cross-country road trip or seeking the perfect solution to transport your gear, our Thule roof racks collection ensures you travel with the utmost confidence.
"Here at Thule, we resonate with your aspiration to maximize moments spent in pursuit of our passions – translating into minimized concerns about logistics. With a legacy spanning over 75 years, Thule has consistently engineered remedies that streamline life's escapades. Our dedication lies in conceiving intelligent, aesthetically pleasing offerings that harmonize with the environment, ensuring superior quality, safety, and user-friendliness. Ultimately, this empowers you to prioritize what matters most as you embark on your adventures."
Explore our site and elevate your travel experience with the industry's best – Thule.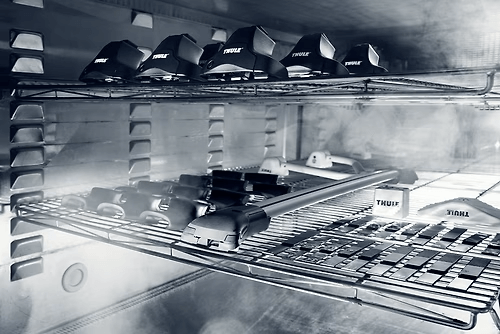 Thule - Tested to the limit
Crash tests
We conduct multiple crash tests at different speeds and weights to ensure the complete roof rack system transports your gear safely and protects the vehicle from damage.
Exposure tests
To evaluate the performance of roof rack systems under conditions that might be encountered during use, we expose them to extreme heat, cold, damp, sunlight and chemicals.
Wear and tear simulations
Specialized tests that are used to evaluate the roof rack systems over time, to assess their durability and long-term performance.