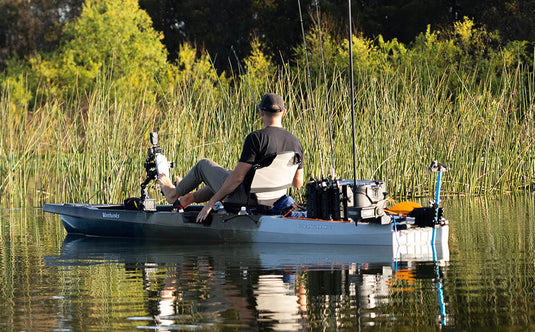 Collection:
Kayaks
17 products
Welcome to the world of Vanhunks Kayaks - where passion for adventure meets superior craftsmanship.

Dive into the thrill of exploring pristine waters with our cutting-edge kayaks, meticulously designed to deliver exceptional performance and unmatched stability.
Whether you're a seasoned paddler or a beginner eager to embrace the great outdoors, Vanhunks Kayaks offers a diverse range of models to suit every skill level and preference.

Unleash your wanderlust and create unforgettable memories as you glide through the water in style and comfort with Vanhunks Kayaks by your side.

Are you ready to embark on your next aquatic journey? Let Vanhunks be your trusted companion on the water.
Use left/right arrows to navigate the slideshow or swipe left/right if using a mobile device