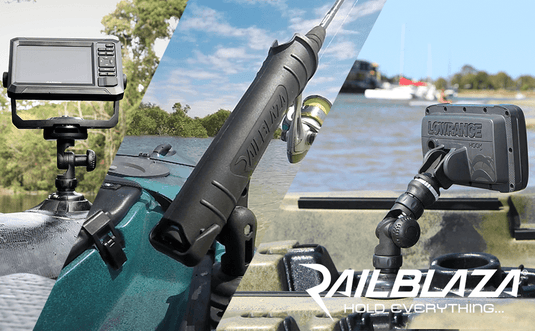 RAILBLAZA ACCESSORIES SHOP

"Elevate Your Gear Setup: Discover a World of Possibilities with Railblaza Accessories"
Collection:
Railblaza
20 products
Optimize Your Watercraft with RAILBLAZA's Modular Accessories
Discover the forefront innovator in modular accessory production – RAILBLAZA. Our mission revolves around simplifying the process of tailoring your boat to your preferences. Our extensive selection boasts versatility and user-friendliness, granting you the freedom to personalize your vessel effortlessly.
Beyond marine settings, RAILBLAZA stands as the preferred choice for globetrotting RVers, avid automotive aficionados, and power sports enthusiasts. Our global reputation is founded on the unwavering commitment to crafting products adhering to the pinnacle of quality and resilience. Trust in RAILBLAZA to provide accessories that endure, promising lasting performance across the years.